Nowadays, the lending market has endless possibilities for anyone in need of extra funds. At the same time, the vaster the options, the more chances to stumble upon predatory services. Before taking a loan, there are several things you need to analyze. We have prepared some points of that to think about and what to do to ease responsible lending.
Your purpose for taking the loan
First of all, carefully decide why you need the loan. Each loan has individual frames, and you can get most of them for a specific reason only. These are several loans of this type:
Emergency loan. When your purpose is to get money quickly to cover a financial crisis, you might want to look into Emergency Loans. Lenders designed these loans to allow you to get the money as fast as possible. The application process takes place online, and you go through it within minutes. Loan providers approve your request soon after, and you have the chance to get the emergency cash the same day or the next business day. When saying emergency loans, the lending market usually refers to payday loans – short-term cash advances that you get quickly and repay on your next paycheck.
Business loan. People take it to enhance their business performance. Some kinds of business loans are equipment financing, lines of credit, small business administration loans, offered by the SBA, etc. It would greatly improve your chances of approval if you studied each kind and applied for the one that suits you best.
Student loan. From the name itself, it is clear that people take the loan to pay for college studies. The two main types of student loans Americans can take are from private lenders and federal aid. The amount varies according to the college of choice, the family's financial status, GPA, etc.
Mortgage. There are two main kinds of mortgage loans: conventional and government mortgages. Conventional ones can have a fixed or a variable rate, and you can choose according to your wishes. The most common government mortgages are The Federal Housing Administration (FHA), Veteran Affairs (VA), and Rural Housing Service. Depending on your employment history, financial status, and other criteria, you can get approved for one of them.
Equity loan. When talking about Equity loans, there are three main types. Borrowers can use the money from Home equity loans and Home equity lines of credit (HELOC) for any purpose. However, you should use the funds from a home improvement equity loan for home repairs only.
Think about the general purpose of your loan and then specify it to one exact domain. This way, you greatly enhance your chances of getting accepted.
The properties of your loan
Most of the loans mentioned above have some more individual characteristics that can vary according to your financial situation and personal wishes. Here are some of the first properties about which a lender may inform you.
Short-term or Long-term. This feature specifies for how long you want to take the loan. If you're going to take a cash advance fast and repay it within a month, you might think about payday loans. If you want to repay the loan in multiple lump sums, installment loans might suit you best. When you need a longer-term to use the money, you should think about personal loans, and so on.
Secured or Unsecured. "Secured" means that you provide collateral for taking the money. If you do not pay back on time, the personal asset goes into the lender's possession. Unsecured loans allow you to take the money without any collateral but sometimes have more important restrictions. Most short-term loans, such as payday loans, fall into the unsecured loans category.
A small or large amount. If you need a smaller amount of money, there is no need to go through a long traditional lender process. Online cash advances may help you quickly in this case. However, you should research specific loans to provide it to you when you need a larger sum.
Bad or Good credit. Bank and Credit Union loans have rigid restrictions upon the minimum credit score for any loans. Therefore, if you have a high score, you have good chances to get a traditional loan. Nonetheless, people with a bad credit score have many options as well. Online lenders provide different types of online payday loans for bad credit.
The type of loan
After deciding upon the properties of your loan, arrange them according to the type they suit. Some loans may check all the necessary criteria, while others just a part of them. Set your priorities straight and see what kinds of loans there are on the market.
Personal Loan. You can take personal loans for a wide variety of purposes. People choose them for debt consolidation, house repairs, long-term expenses, and others. You can take a personal loan from bank or credit unions, as well as from online lenders. Traditional lenders, check your credit score before approving you for any personal loan. On the other hand, online lenders have less rigid frames on that, and you can take a personal loan even with bad credit. You repay the money, together with interest, all at once or in equal installments over an agreed period.
Payday Loan. These cash advances are short-term loans people usually take in case of an emergency or an urgent need of money. The main purpose of payday loans is to give you access to the funds very fast. You can apply online and get approval within minutes. Usually, you get the money the next business day or sooner and repay it on the next paycheck. The benefit of payday loans is that they are available to people with bad credit as well. Direct lenders do not perform hard credit checks and focus on the source of income. Therefore, all US citizens over the age of 18 with an active checking account, and a source of income, can apply for payday loans no matter their credit score. The entire payday loan process takes place online, which also saves you the necessary time.
Choose the best lender
Before taking the loan, compare the market. Don't rush to make a decision and analyze at least five to ten services before settling. Their costs, fees, contract terms, and other features may vary, so make sure you research all of them. Try making a list of pros and cons and see what suits you best. Talk with lenders, ask questions, visit their offers. Lastly, read the reviews of other borrowers as well. Please make sure they are truthful, and even directly contact some previous borrowers to ask for their experience.
When making the decision, don't focus on traditional lenders only, but check online lenders and matching services as well. Unlike banks and credit unions, online services offer loans to people with bad credit as well. Moreover, you can find useful products, such as payday loans online. These will provide you with fast cash in case of financial emergencies through an entirely digital process.
No matter what service you choose, make sure to carefully analyze the provider and the contract's terms and conditions.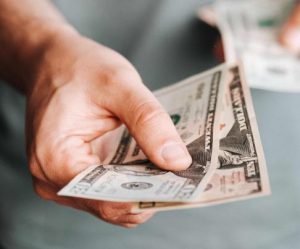 Think about all costs
A lot of borrowers take into account only the loan amount when thinking about the repayment. It is important to know that costs, fees, rates, interests, and other payments also vary from lender to lender. Moreover, if you choose an online loan, the costs may differ in each state, so be careful to check that as well. Grab a calculator and count the full amount you will have to repay. When you have the final sum, compare it to the other lenders' results, analyze your ability to repay on time, and, if needed, lower the amount you request.
Make a repayment schedule
Whether you take a short term or a long term loan, always be careful with the payoffs. Most lenders have high late-repayment fees, which you can avoid by simply being punctual. Choose the method that suits you best: online calendar, reminders, sticky notes, fridge magnets, etc. Anything that can help you keep track of your finances and pay off days will help. For extra support, tell a friend or a family member about the due date or download a tracking app. You know your routine best, so make the choice that will suit you in particular.
Keep in mind that when you choose a payday loan, the lender automatically extracts the necessary sum from your bank account on the repayment date, which relieves your stress. All you have to do is have enough funds and leave the rest to the payday lender.
Go through these recommendations as many times as you need to ensure that you borrow safely and make the right choice for yourself overall!